We come to you and take care of all your pet needs in a comfortable home environment. At Woodward Pet Sitting our number one priority is the safety and happiness of your furry friends. We realize they're not just pets but a part of the family. We look forward to to serving you and providing your pets with the love and attention they've come to expect from you while you are home.
Feedback
Reach out and let us know how if you'd like to set up a visitation and discuss the various different pet sitting packages we offer.
Subscribe to our Newsletter
Subscribe to our newsletter to stay updated with what's new at Woodward Pet Sitting. We'll keep you posted on the latest featured topics, tips, and pet advice.
Contact information
Please give us a call or email and let us know how we can help.
Phone: (248) 565-2792
E-mail:

.(JavaScript must be enabled to view this email address)
Social Media
Woodward Pet Sitting is available online in a number of places throughout the inter-webs:
Areas we Service
We currently provide services to the following cities and townships:
Berkley, MI
Beverly Hills, MI ($3 travel fee)
Birmingham, MI
Clawson, MI
Detroit, MI ($3 travel fee)
Ferndale, MI
Hazel Park, MI
Huntington Woods, MI
Madison Heights, MI
Pleasant Ridge, MI
Royal Oak, MI
Oak Park, MI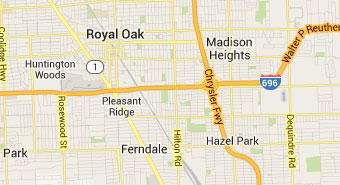 Review Blurbs
We are so pleased to have found Woodward Pet Sitting after moving to the area last fall. We have worked with other pet sitting services in the past and Audrey is far and away the most professional and responsive. Highly recommended.
I got a call from my dog walker last Friday which was unusual. She said that my pipes burst & water was flooding my house. She said she would stay there until I arrived. Thank goodness for Audrey.
We have been using Woodward Pet Sitting for walks since our dog, now 3, was just 16 weeks old. They have been so great-reliable, loving, friendly, the list goes on and on! So much so that when our walker, Danielle, arrives at our house, our dog cannot contain her excitement...she's more...
Search